Bubzi Co Baby Handprint & Footprint Clay Ornament Keepsake Kit
Decorate your home with their precious little prints

Our Bubzi Co Precious Clay Ornament Kit makes it possible to preserve the magic of your baby's perfect little handprint and footprint, and then cherish it for a lifetime.Each DIY craft kit comes with everything you need to create two gorgeous clay handprint ornaments then gift it to a loved one – or yourself.
| | |
| --- | --- |
| Buy 2 clay products | 10% OFF |
| Buy 3 | 15% OFF |
| Buy 4 | 20% OFF |
| Buy 5+ | 25% OFF |
Making your keepsake is fun & easy! Each DIY kit comes with everything you need to create your cherished keepsake. Watch the video above to see how to make it, and see more details below.

1. Deluxe kit with everything you need

2. No baking required

3. Smooth finish guarantee with easy to follow instructions and video

4. Non toxic clay

5. Make yours in 10 mins
Each kit comes with air-drying clay, a white wooden frame with space for their prints and two photos, crack-free acrylic cover and detailed
instructions.

- Outer Frame:Length 28.2cm - 11.1 inches, Width 2cm - 0.78 inches, Height 23.1cm - 9.09 inches

- Clay Cutout Dimensions:Length 12cm - 4.7 inches, Height 16cm - 6.3 inches

- Small Photo Cutouts:Length 7cm - 2.75 inches, Height 7cm - 2.75 inches
Choose from these local USA shipping options:

Standard Delivery time is within 7 business days (Free if you spend over $50)

Expedited Delivery is within 2-3 business days.

Priority Shipping is within 1-2 business days.
View full details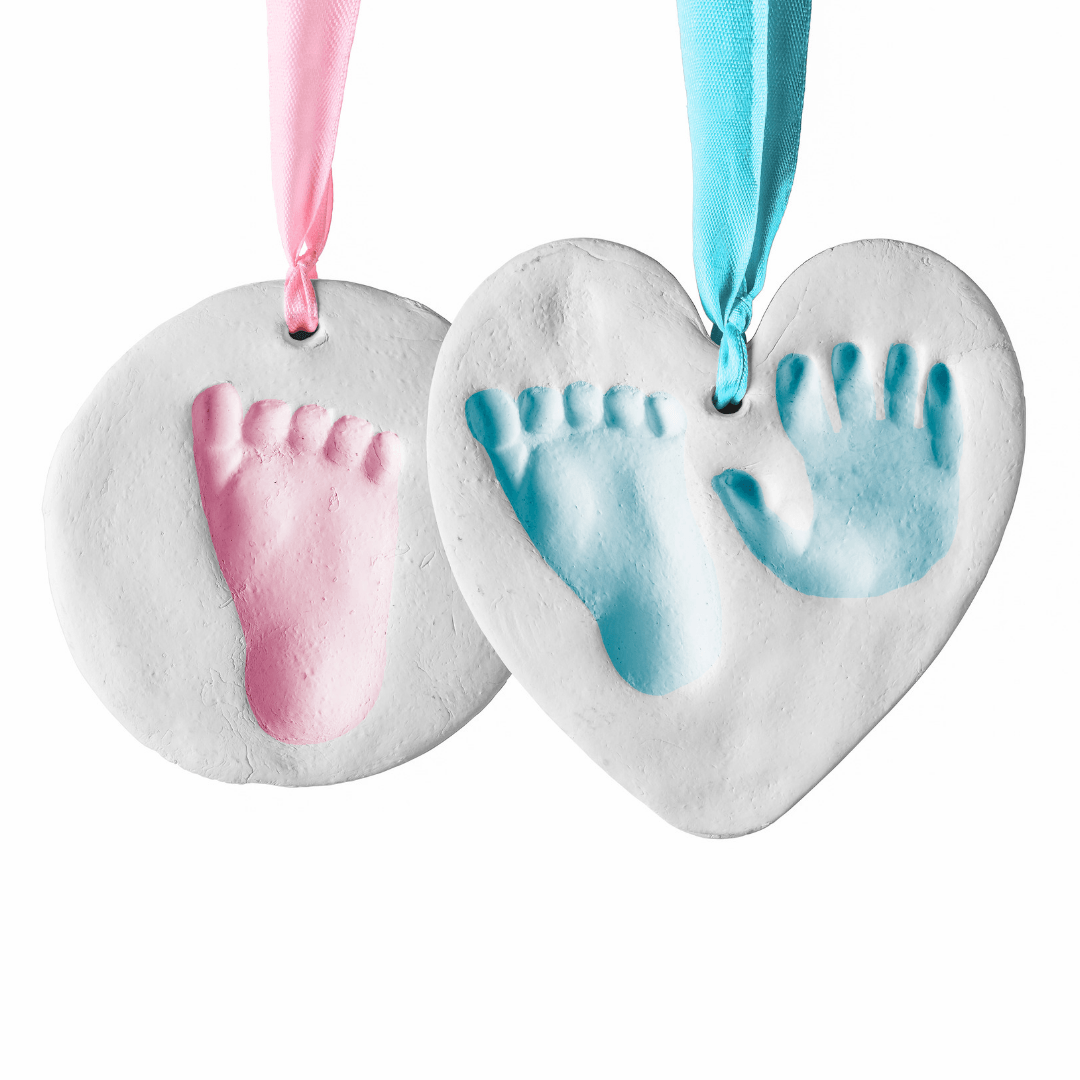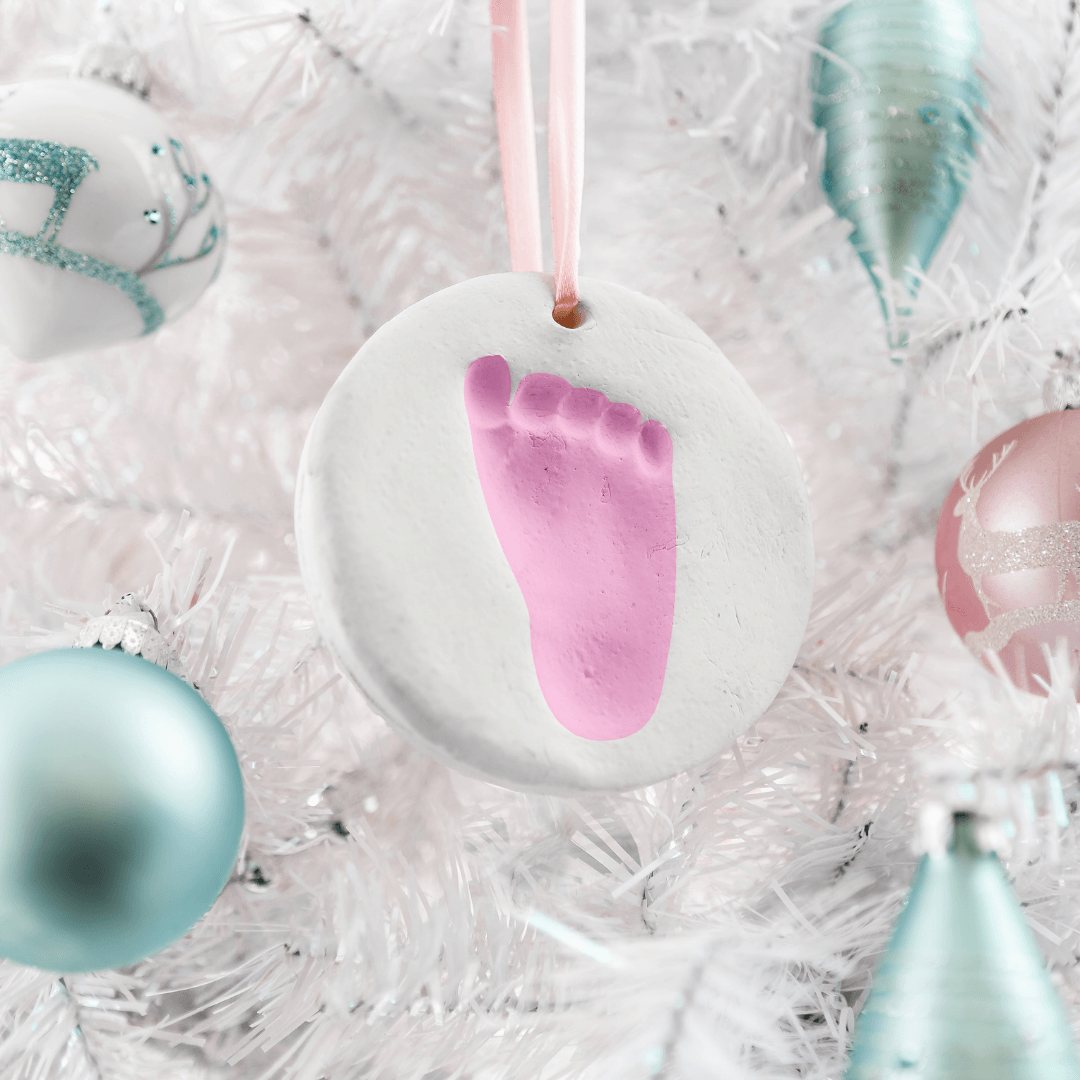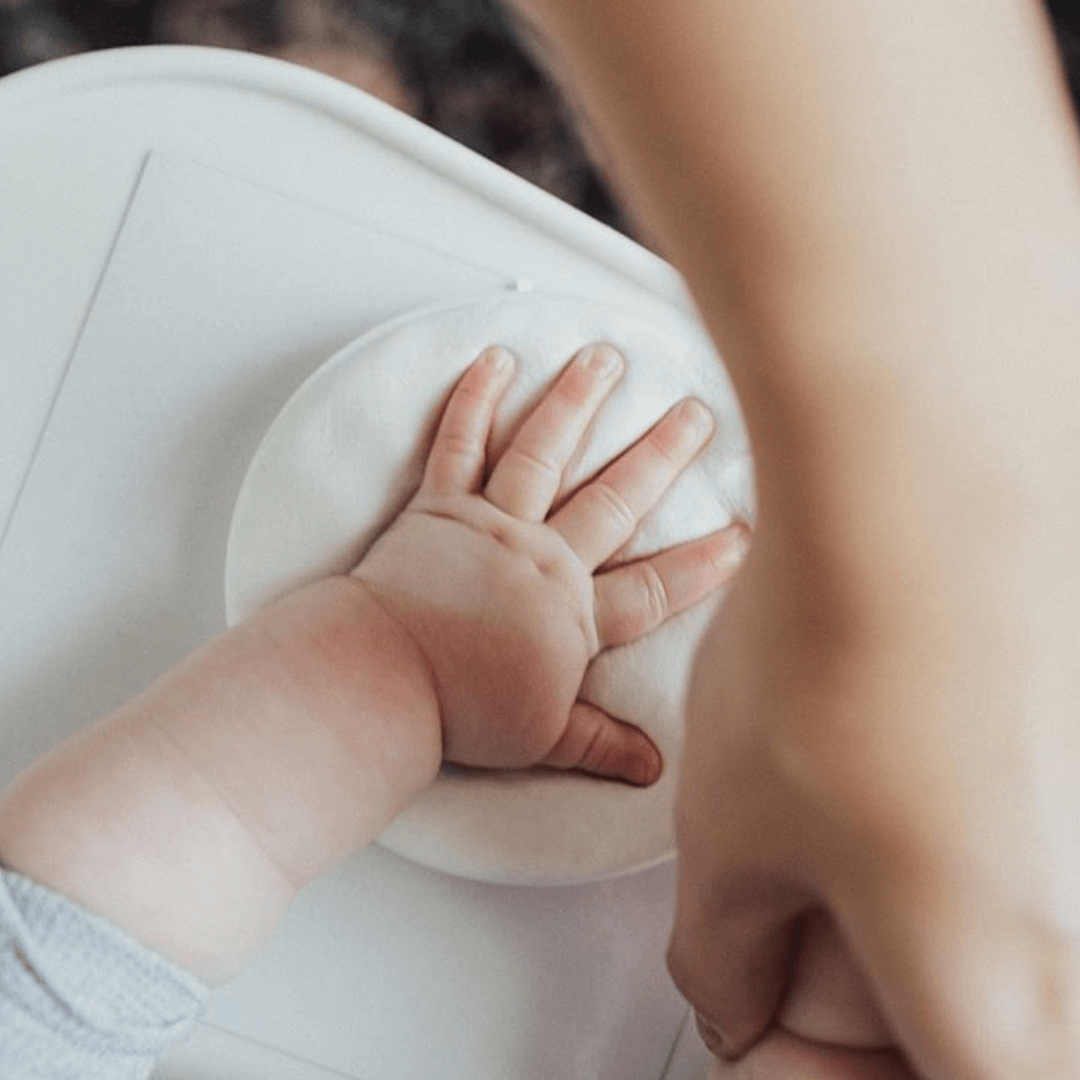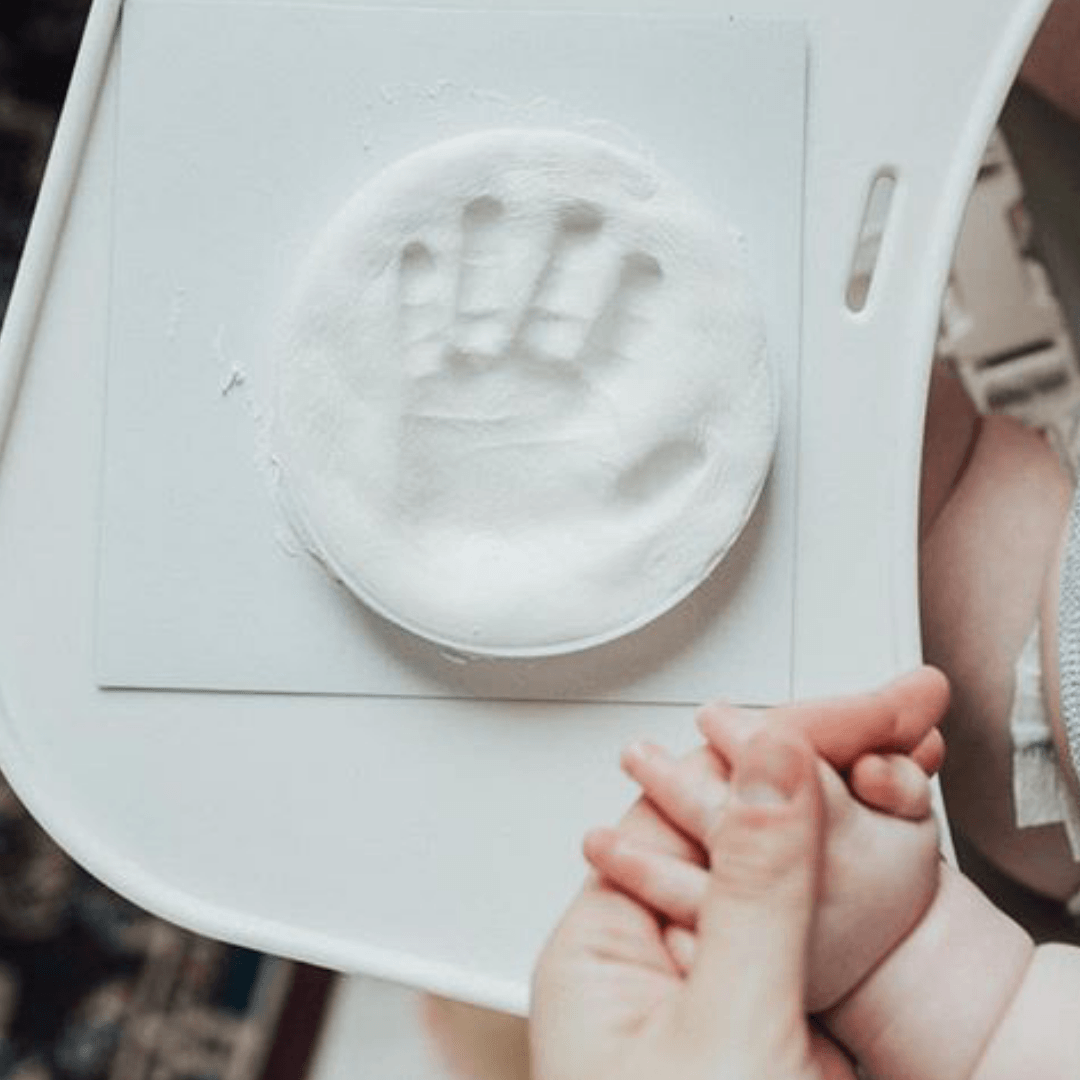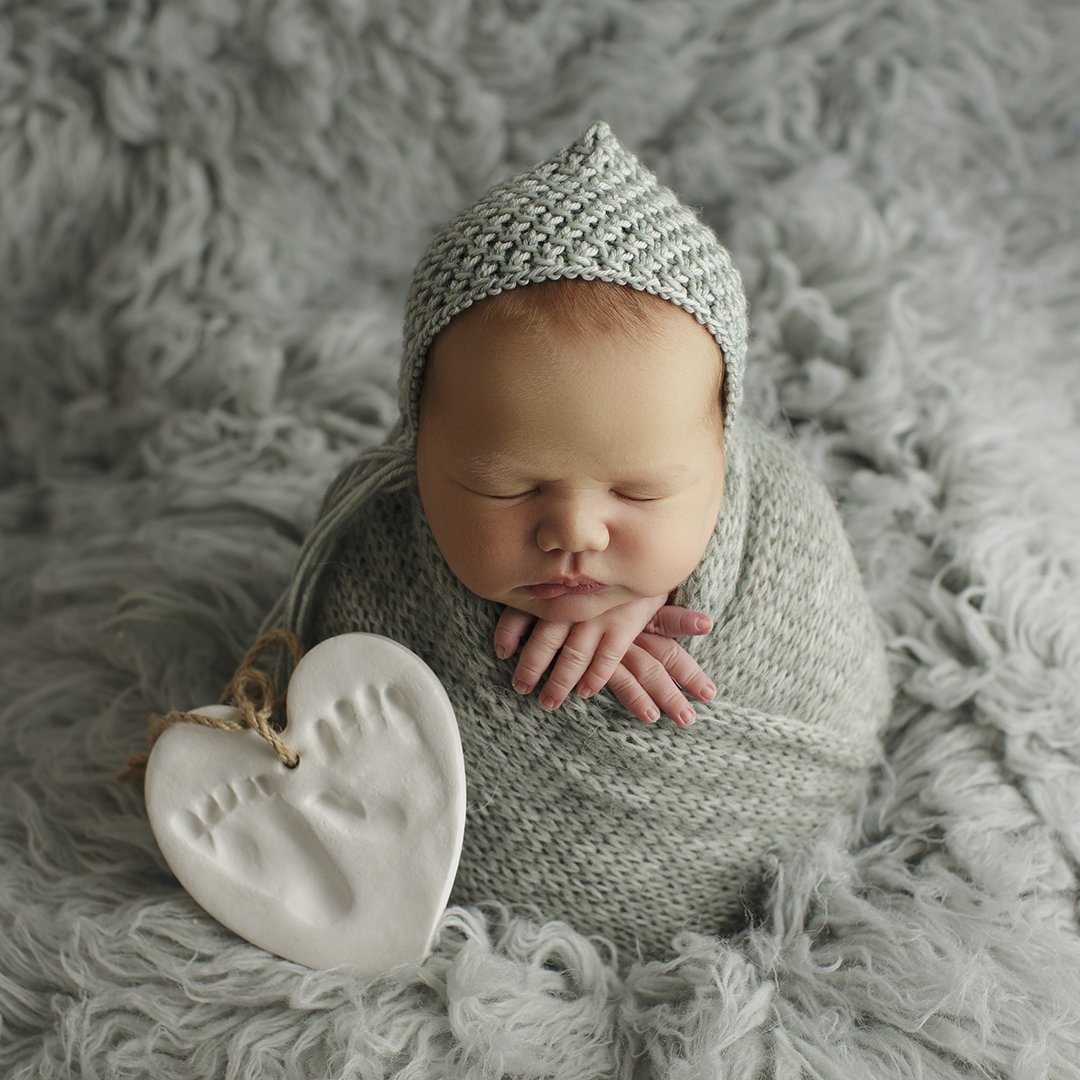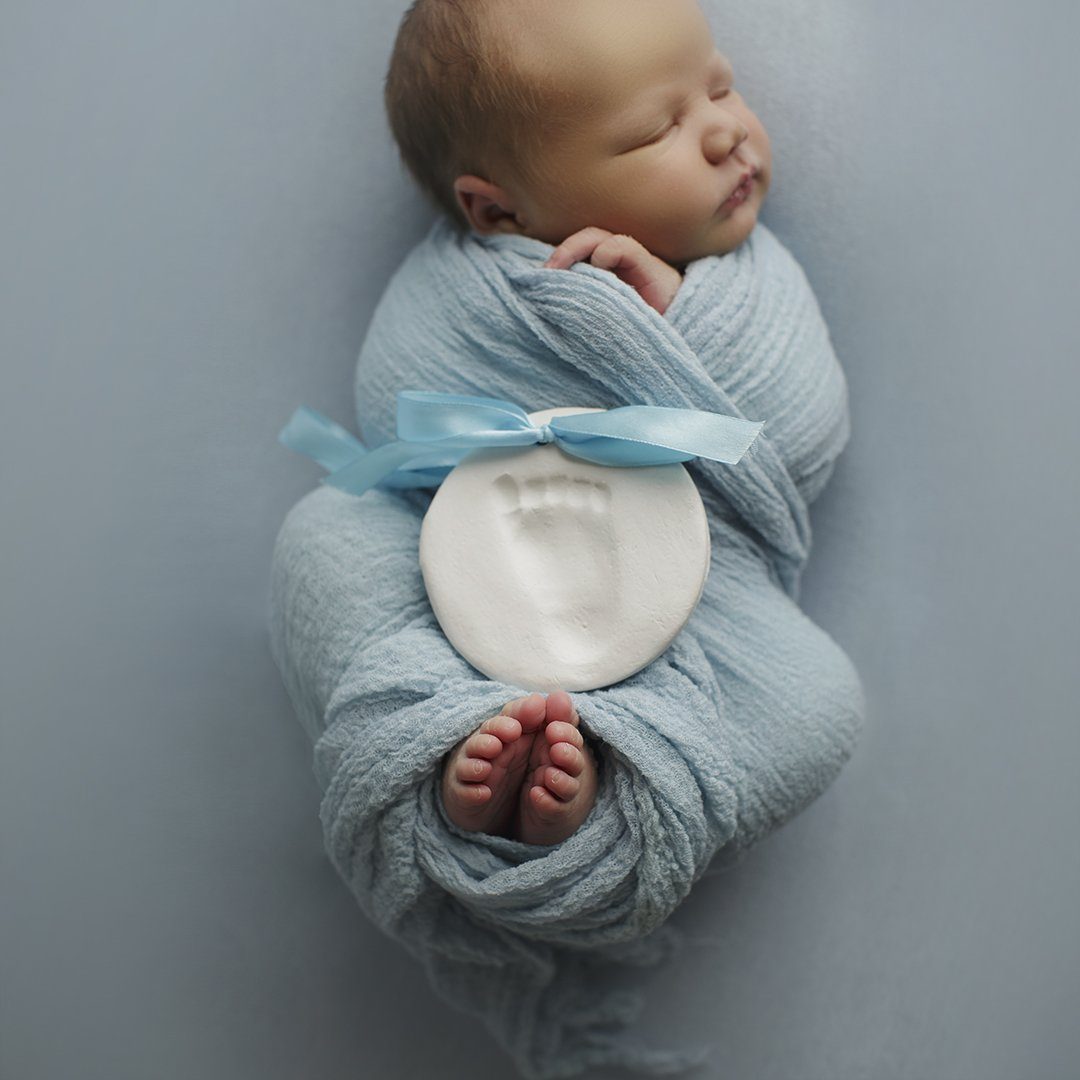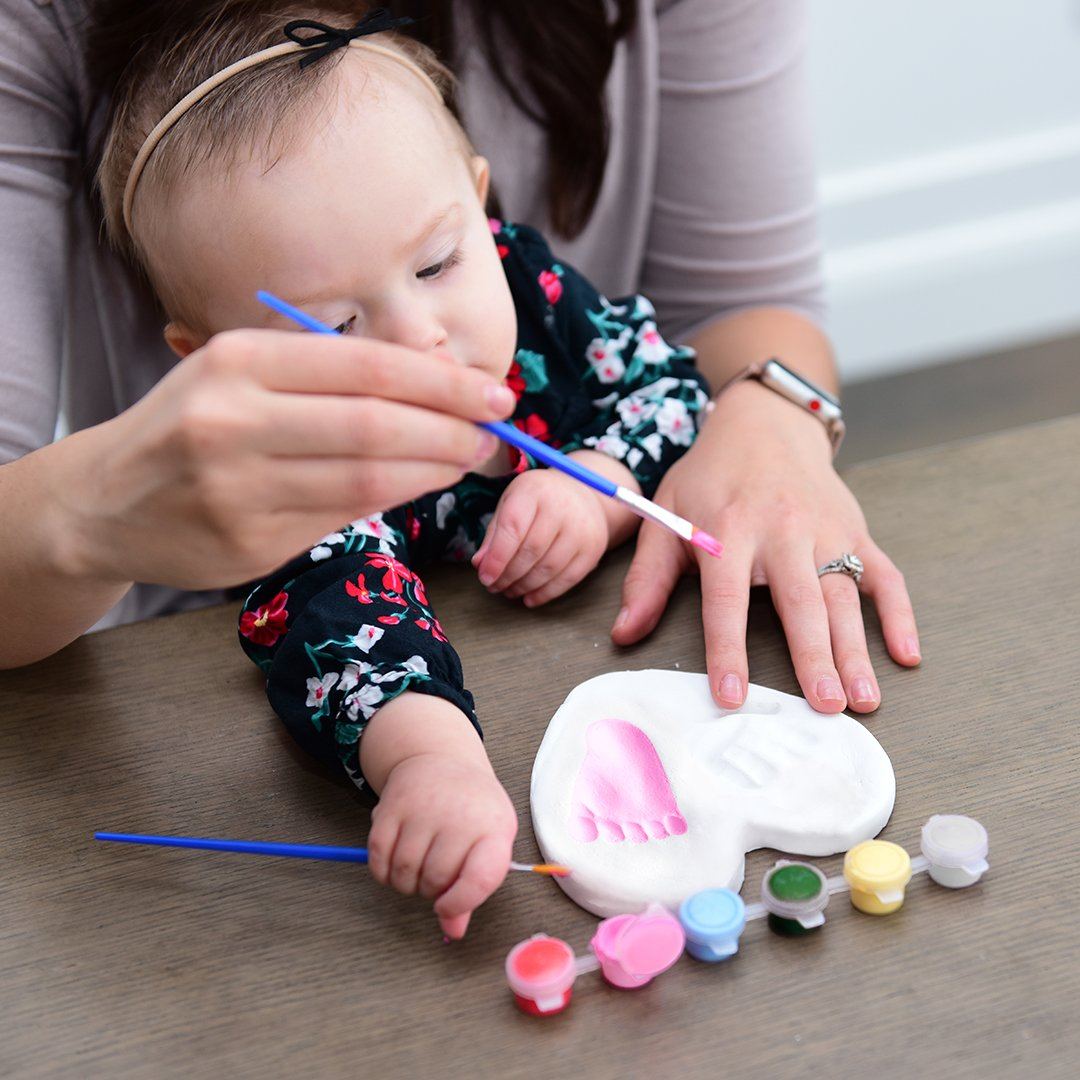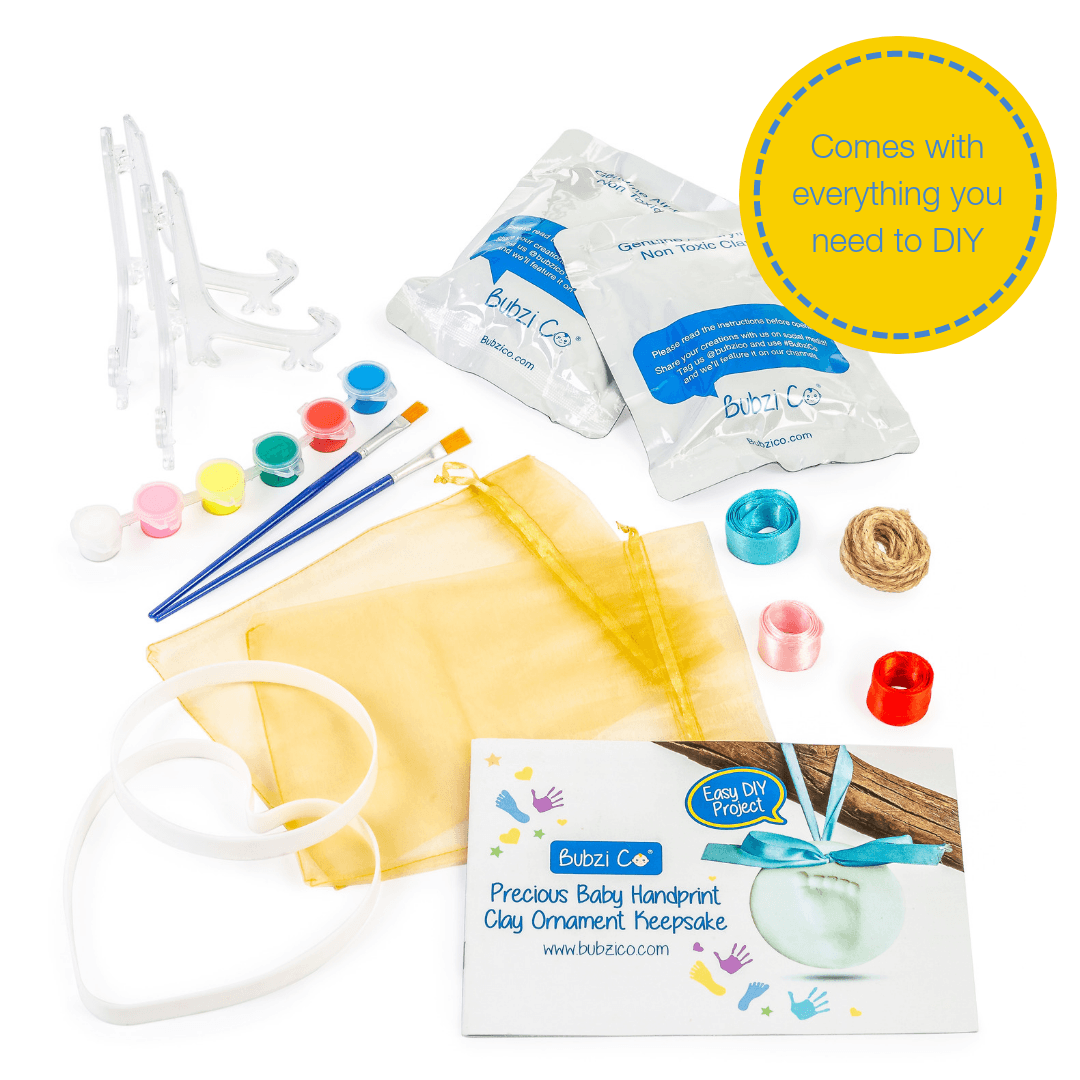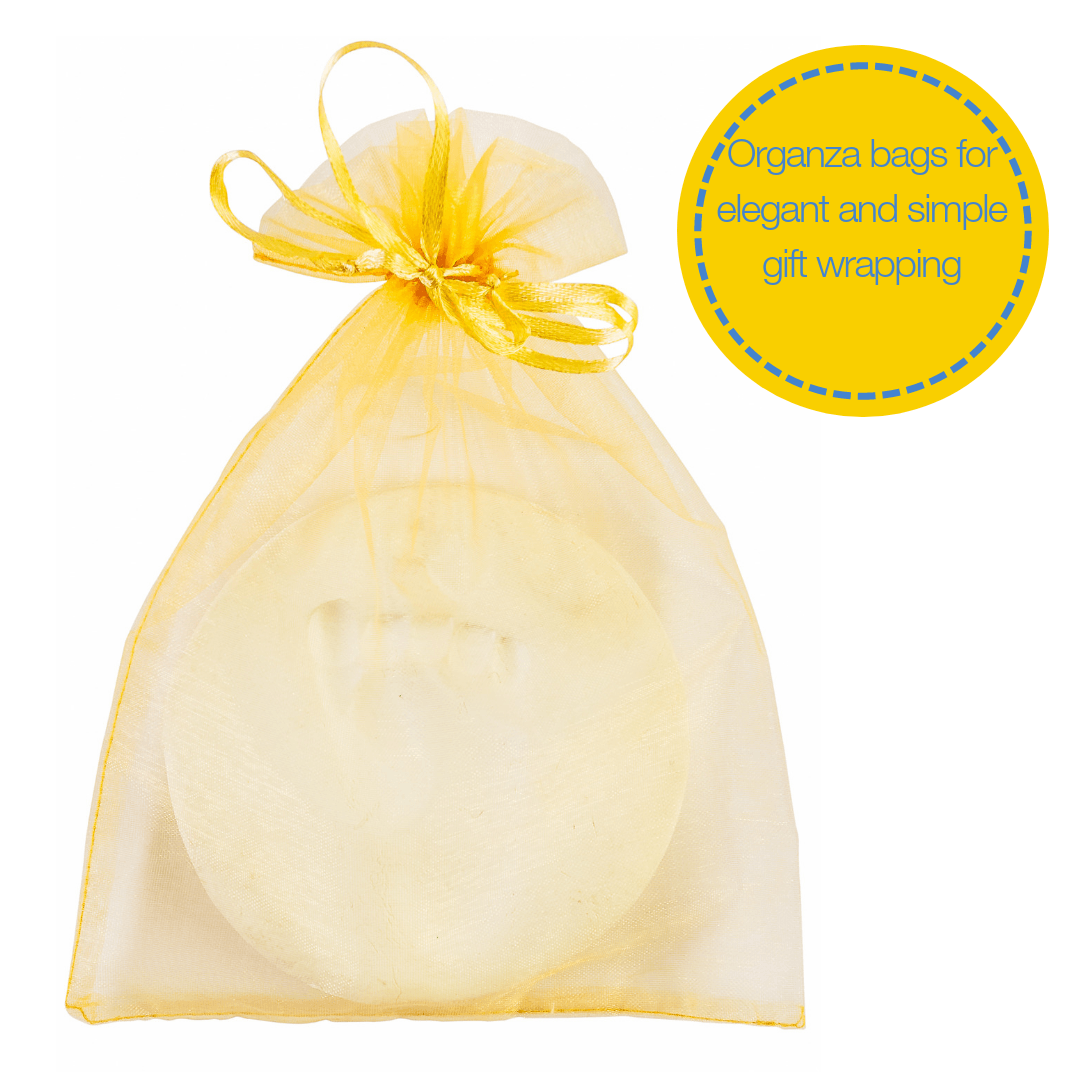 Bubzi Co Baby Handprint & Footprint Clay Ornament Keepsake Kit
Cherish The Miracle Of Your Baby's Birth
Your precious baby is your little miracle. The tiny handprint and footprint of your baby captures the essence of their perfection. Now you can always remember their awe-inspiring beginnings.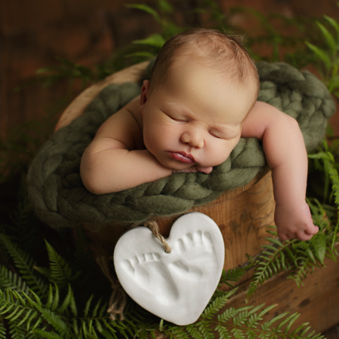 Exclusive Choice Of Heart And Circle Molds
With our premium Kit, you will have everything you need at your fingertips to create the cutest baby ornament to display anywhere in your lovely home. Use your creativity and unique style to decide the perfect place in your home to display your baby ornaments— in your baby's nursery, in your living room, in your office, or on your Christmas Tree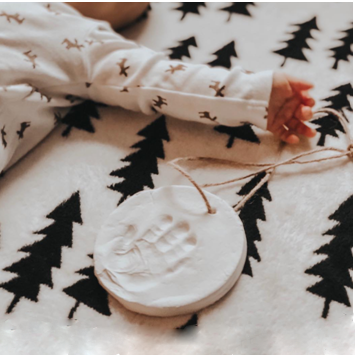 See Their Bitty Prints – Even After They've Grown Up
One day you'll look up and see a full-grown adult with a life of their own. ALWAYS REMEMBER what it felt like when their tiny fingers wrapped around your own by freezing this moment in time.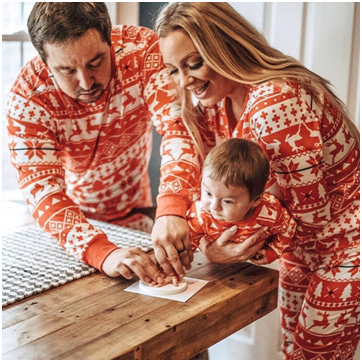 Heart-Warming Gift Idea For Family
Imagine how touched your loved ones would be to receive a personalized keepsake ornament of your baby's cute little handprint or footprint to hang on their tree or display on their mantle these holidays!
3 Easy Steps To Make The Cutest Baby Ornament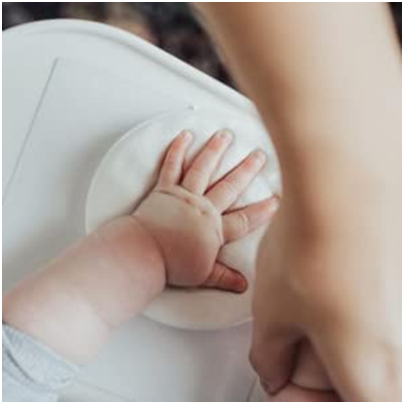 Step 1
Choose your desired ornament mold and place on the wax paper. Knead the clay until smooth then press into the mold, creating a smooth surface.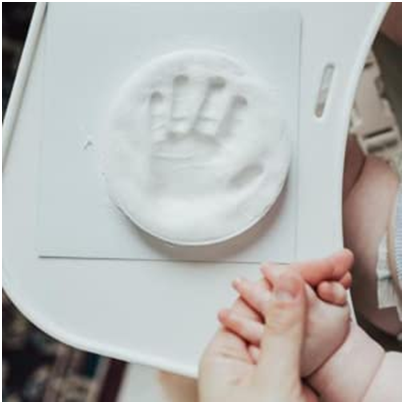 Step 2
Press baby's hand and/or foot into the clay and create a hole if you're making a hanging ornament. Air dry in the sun for 24 hrs then flip over and dry other side for 24 hrs.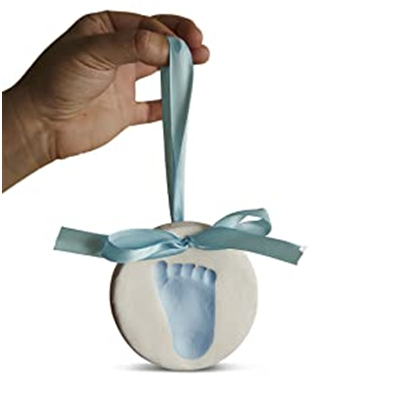 Step 3
Decorate! Paint your ornament and add the ribbon or twine of your choice. Now you're ready to gift or display! No needfor gift wrap, just pop them into the gold organza gift bags included!
Heart: W 12cm x H 13cm | W 4.7in x H 5.1in, Circle: W 10cm x H 10cm | W 3.9 x 3.9 in
We recommend this kit for newborn to 9 months old, however as long your baby's foot is under 10cm/3.9 in it will work.
The best way to guarantee a smooth finish is to knead the clay strongly for at least 10 minutes until it is soft, warm and shiny. Then dry thoroughly for 48 hours. Follow along with this video when you receive your kit:

https://www.youtube.com/watch?v=ShoEY7xyHBo&feature=emb_title
Our kits are made to last for years so better to be prepared way in advance as it will get hectic when the baby arrives!
For both a footprint and handprint, it will be best do when they are 9 months or younger. If they are older they will only be able to do either only a handprint or footprint depending on your child's measurements.
Just contact our friendly customer service team at info@bubzico.com to either get a replacement or a refund. 
Upon checkout, you can choose how quickly you would like your Bubzi Co clay kits to ship. If you choose standard shipping it will take about 5 business days to arrive to your door. We also have Express and Priority options when you're in a rush. Our fulfilment warehouses are all over the USA so you can quickly start on your exciting keepsakes!
Bubzi Co x Baby2Baby One For One Program
We've partnered with Baby2baby to help parents in need across the USA.
For every purchase on our website, we donate one of our Premium Nasal Aspirator to a family in need via Baby2Baby. Nasal Aspirators are an essential for every baby, so we're grateful to be able to help new parents through this amazing organization. Find out more about Baby2Baby here.
Our Products Are Designed With Love To Help You